La Tiná de Atrás was built in the past with limestone, tufa, adobe, wood, lime and Arabic tiles and the same materials are used in the renovation of this holiday cottage.
Tinada is the name of a shelter for animals that the shepherds used to keep their flocks and herds, in Sierra Segura.
La Casa Alkaras has two parts, the old one which we've wanted to respect as we could, and the new one that makes up with the old one perfectly.
The oldest part has two floors, but the room is open. On the ground floor there is the living room and the kitchen. The second floor is a loft where is the bedroom and a little library. Each floor is 50 square meters large.
The renovated part is rectangular, made with thick stone walls and mortar. There are two bedrooms, a bathroom and a laundry room. It is 72 square meters large. A door opens into both parts.
Finally there is the most lovely part of the house: El Patio. A patio with stone walls, perfect to enjoy in privacy. The patio is 35 square meters large.

Features:
---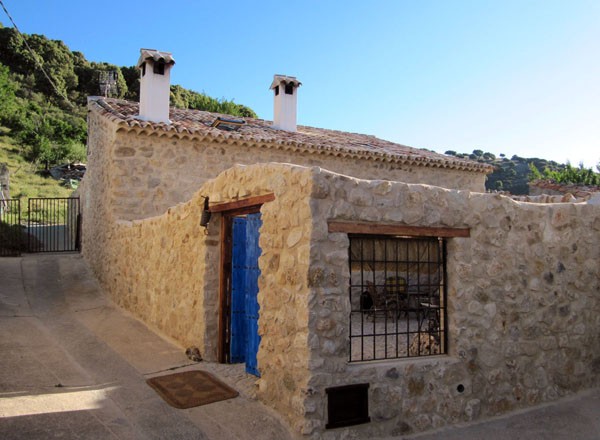 TV
Heating by pellet stove
Washing Machine
Fridge
Oven
Microwave
Cooker
Sound System
DVD
Wi-Fi
Library
Dining Room
Patio
Garden Furniture
Wardrobes
Cradle
Information about the place
Linens and towels
Promotional video
More images
rehabilitation process