The House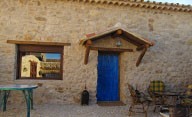 La Tiná de Atrás was built in the past with limestone, tufa, adobe, wood, lime and Arabic tiles and the same materials are used in the renovation of this holiday cottage.
Visits of interest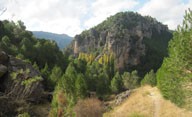 If you are interested in staying some days at la Casa Alkaras, maybe is interesting for you to know that apart from hiking routes there are lots of places to visit.
Hiking trails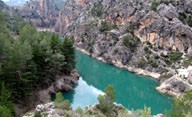 In Sierra Segura there are lots of wonderful landscapes that you can visit by walk.
Blog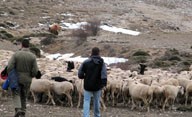 On the House Blog Alkaras find information on tourist routes, attractions, restaurants etc.
Location
La Casa Alkaras is situated in a small village which is named El Cerezo (a cerezo is a cherry tree, alkaras in Arabic), above 1.400 meters the sea level. Furthermore the village is in the Nature Reserve of Cazorla, Segura y Las Villas. El Cerezo belongs to Santiago-Pontones, a municipality in the province of Jaen (Andalusia).
Read more